Videos for early education courses
Versatile visual learning suitable from level 3 to MA
Get started
Over 500 academic institutions, nationally and internationally already use our material. Regular feedback indicates that this is a highly effective way for students to learn about child development and for developing the skills and knowledge needed to work with young children.
Visit Siren's Online Video Clip Library
With 100s of short video clips to search through there's always going to be something that fits your needs. You can search by area of child development, specific theories, areas of play, learning strategies, age or setting and find just what you need to enhance your lessons and make learning stick.
Visit the clip library →
8 good reasons why the clip library will support the delivery of your course
The Early Years Clip Library has been created from Siren's tried and tested back catalogue and also includes hundreds of new clips films filmed in early years settings around the country. So here are 8 good reasons why the clip library will be useful to you and support the delivery of your course…
Find out more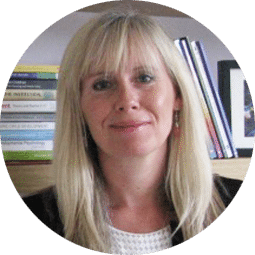 "An invaluable support to lectures, seminars and observation workshops. The videos provide an excellent range of real life examples of children's development, play and learning which can be used to encourage students' understanding and application of theoretical perspectives. They have been used to support teaching at all levels on our Childhood and Early Years Studies degree programme. Students have found them particularly useful as a resource to practice their observational skills and techniques."
Lindy Cookson, Course lead, Northumbria University
Practice makes perfect
To really understand how children learn and develop you need to see this happening, which can be a challenge within the confines of a classroom.
All of our videos explore how children learn and develop, by capturing everyday events from the perspective of the child.
They skilfully illustrate what complex theories actually look like in everyday practice.
Understanding observation
With these videos your students can hone their skills of observation, watching and re-watching if necessary.
They can observe children in everyday scenarios, mastering and carrying out observational studies within the classroom.
The fascinating longitudinal studies are great for seeing how particular children change, develop and learn.
Students can also learn, discuss and reflect on many aspects of early childhood development and effective pedagogy.
How to access these materials
You can buy a DVD, digital download, rent online or you can sign up for the video clip library. We also offer STREAMING LICENSES for institutions who host their own learning platforms/VLE's. We offer competitive prices and are happy to tailor your license to your institutions requirements. Call or email for more details: +44(0)191 232 7900, info@sirenfilms.co.uk
Get in touch