Improving Early Years Outcomes
Find out about the clip library, our new affordable training solution.
Get started
Effective training leads to outstanding results
Siren Films has an excellent reputation with Councils and local authorities for providing high quality, cost effective training films for the Early Years sector. Over 200 local authorities in the UK already use our Documentaries and Observational Studies for their Early Years training provision.
The new clip library is a great way to get Siren's products out to all of your settings. They are versatile and work well for a wide variety of levels. Practitioners, child minders, parents and carers can all gain valuable insight that makes a real difference to the children in their care.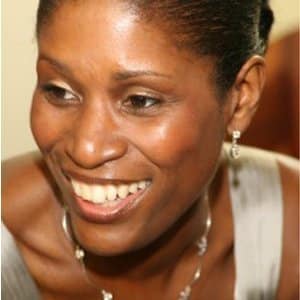 "One of the things that I love about Siren Films is their ability to capture the uniqueness of children. In their clips we can see research and theory transferred to the screen. I 100% recommend the Video Clip Library to anyone who delivers qualifications and training, as well as to Early years settings and schools, to enhance practice and change ways of supporting children. "
Laura Henry, International EY consultant, Trainer & Author
The Early Years Clip Library
With 100s of short video clips to search through there's always going to be something that fits your needs. You can search by area of child development, specific theories, areas of play, learning strategies, age or setting and find just what you need to enhance your training and make learning stick. Additional information, prompts and reflection questions provide support and guidance for planning training.
Visit the online clip library →
"We set up new provision for 2 year olds and were keen to think about how we wanted every aspect of it to be for our new children. We used the videos with all of our staff to help us plan for and reflect on our new adventure. I am convinced that Siren Films played a part in helping us be judged to be outstanding for our 2 year old provision."
Jo O'Raw, Head Teacher, Larkhill Nursery School
"The library is a great resource for my work. The clips are informative, accessible and are stored logically, ensuring that they are easily accessible when I'm training."
Catherine Lenahan - Durham County Council
Working with parents
Find out how trainer, Jaqui Cousins, used Siren's products to support a group of new mum's with their understanding of attachment and early brain development.
Read full evaluation here
How to support development
By studying and understanding the development and learning processes of young children, practitioners are able to plan provision and assess children's needs in an informed and confident way.
Siren's videos offer practitioners a deep level of understanding about the learning and developmental needs of young children in an engaging, emotive and accessible way. With this in depth understanding of what children are learning and how to support their development, practitioners are then able to provide the best possible practice and care.
Start your 30 day free trial
Start your 30 day free trial of the Early Years Clip Library. With unlimited access to high quality training videos you can start making a difference to your training today.
SIGN UP FOR YOUR FREE TRIAL