Child Development video based training
Award winning Early Childhood Clip Library to support learning and professional development across the early education sector. Used by Universities, Colleges, Local governments, Schools, Nurseries and Preschools and the early years community globally.
START EXPLORING THE LIBRARY
How can we help you?
Nurseries & Early Years Settings
These products are essential for supporting practitioners CPD and for in house training as part of a team
Find out more →
Further & Higher Education
Used by educational establishments world wide, these products are perfect for supporting lectures and course work
Find out more →
Trainers & Local Authorities
Used by over 200 LEAs throughout the UK and Ireland, these products are a must for your training
Find out more →

"Professional development (PD) in the early years is vital to keep us abreast of changing theories and practices in helping child development. However, without examples of real-world practice which can be seen, discussed and offer examples of children's learning PD is both weaker and less convincing to educators. Siren films provide an invaluable library of clips of practice which assist us. I have used some of these in my in-service training of staff and they delight, inform and engage educators and students to apply theory to practice. Siren is a rich resource and without such clips our evidence-based professional development programmes would be the poorer for it."
Prof. Iram Siraj, OBE. Professor of Child Development and Education, University of Oxford, SR Fellow Jesus College. Honorary Prof. - Stavanger, UCL, Singapore, Australia
The early years clip library
With 100s of short video clips to search through there's always going to be something that fits your needs. You can search by area of child development, specific theories, areas of play, learning strategies, age or setting and find just what you need to enhance your training and make learning stick. Additional information, prompts and reflection questions provide support and guidance for planning training.
Visit the online clip library →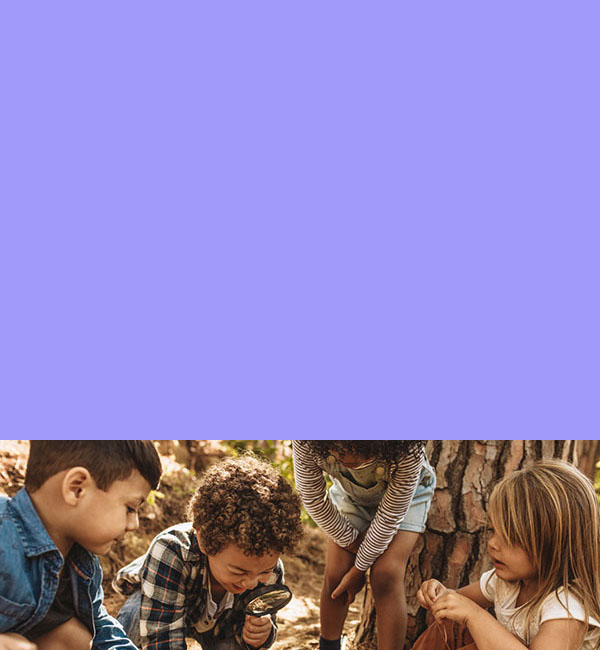 T Level Technical Qualification in Education and childcare (level 3) (delivered by NCFE)
Working together with the endorsement team at NCFE Cache we have curated a valuable selection of video clips that will enhance your teaching for the T Levels 1. Technical Qualification in Education and childcare course (Occupational Specialisms in Early Years Educator).
Find out about accessing t-level materials
"One of the most common questions I get asked, as you might imagine, "What is your favourite animal?"... A human child up to the age of six. And, of course, your films make it very plain why that is so. I watched [your films] with unalloyed delight. Thank you for enabling me to do so. "
Sir David Attenborough's thoughts on Siren's films
Free film to watch for the summer :) Two Year Olds Outdoors: Play, Learning & development
Through observing what children are interested in at this stage of their lives this film gives real insight into why spending time outdoors is essential for their holistic development. Following six children of gradually increasing ages we'll see that movement is still an intrinsic part of learning for this age group. As the children follow their interests we can see and hear them making new connections as they experiment and come up with new ideas. Outdoors they are clearly motivated to learn at a deep level.
Watch Two Year Olds Outdoors